Bad Credit Car Loans Melbourne
For more than ten years, we've been matching Victorians with lenders who help them secure fuss-free bad credit car loans.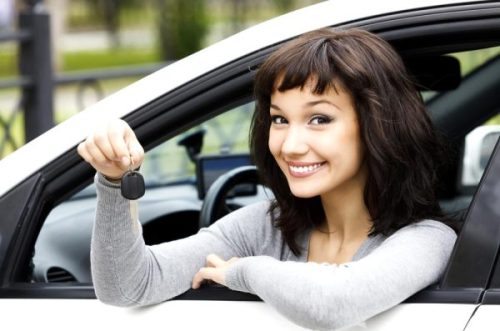 Why Melbourne drivers choose Bad Credit Car Loans?
Most households in Melbourne and greater Victoria have a car in their driveway. In fact, Census figures from 2021 show more than 75% of Victorians have at least one vehicle at home. However, if owning your own car seems out of reach due to a history of bad credit, we're here to help you take back the wheel.
We partner with specialist lenders who can get even the trickiest of deals approved, wherever you live. Regardless of whether you're living in the heart of Melbourne, in Dandenong or as rurally as Horsham, we can help you get a bad credit car loan.
The benefits of bad credit car loans for Melbourne locals
We want your regular payments to be manageable, so you'll be able to choose from weekly, fortnightly or monthly repayment options.
We're partnered with lenders who'll let you borrow up to the full cost of your new car, plus any on-road costs such as registration.
Our specialised lending partners work with those receiving a diverse range of Centrelink payments, including single parents.
You're not limited to only buying a newly-minted car; new or used vehicles are available, expanding your options when surveying the market.
Having between one and five years in most cases to pay off your loan allows you to tailor your payments to suit your financial circumstances.
You're not required to pay a deposit upfront on your loan, saving you the headache of coming up with a lump sum payment.
How does the application process work?
We make applying for a car loan as easy as possible, especially when you have a few dents in your credit score. Our team of experienced consultants will walk you through our fully-online application process, which takes a few minutes to complete.
You can even do it on your smartphone, meaning you can apply for a bad credit car loan whether you live in Dandenong, Mildura or the Melbourne CBD. Check out our step-by-step guide to our process of helping you get approved for your loan.
Bad credit car loans Melbourne
What documentation do I need to provide when applying?
Having your documents ready to go when applying for a new loan is a crucial step in fast-tracking your approval. If you're in Melbourne and you're applying for a second credit car finance, your consultant will ask you to submit several key documents to prove your identity, income and expenses.
Your identity
You'll need to supply:
Copy of your current driver's licence (front and back)
A valid Australian passport
Your income
You will be asked to supply:
Two recent payslips
Three months (90 days) of bank statements
A tax return and ATO Notice of Assessment done within 18 months if you're self-employed
Centrelink income statements
Your financial status
Lenders may ask you for a rough budget or evidence of your spending habits, including:
Any outstanding debts
Personal loans and credit card limits
Living expenses including rent, transport, groceries and more
How do I know if I am eligible?
Your bad credit car loan questions answered